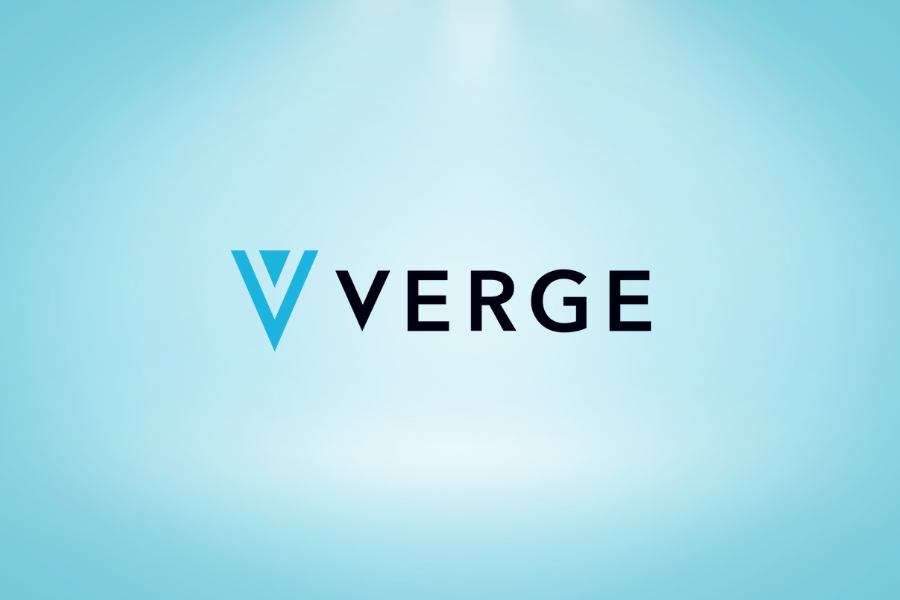 The popularity of crypto transactions has exploded of late, propping up XVG price prediction for pure plays and drawing the interest of the more significant financial services industry on the blockchain. In addition, digital currency transactions have become big business in recent years, propelling other tokens with interest in the sector.
For Verge, the premise is to establish a culture of digital currency transactions to enable cryptocurrencies to deliver on their initial purpose. This vision entails the business model and entire playbook for Verge price prediction. Here is the complete XVG coin price prediction: 
XVG Price Prediction | Introduction
At the time of making this XVG coin price prediction, XVG coin was trading at $0.004871 according to data available on coinstats.app. In a sign of future success for the Verge digital currency network, XVG enjoys $80.4 million in market cap, fully diluted to nearly $84 million. 
Given the problem of BTC's influence on the market and the traders' unwavering loyalty to stick with BTC through thick and thin, Verge (XVG) may see more downsides before it sees a durable relief from the current conditions. As a result, the token ended in the red, just as BTC, the benchmark, declined into bear territory. 
As far as market data goes, the recent 24hr saw over $4 million in XVG coins transacted at the time of writing. With all the 16.5 billion XVG total supply currently in circulation, you bet it is so easy for traders to obtain this digital currency for transactions compared to other tokens. 
XVG Price Prediction: Technical Analysis
Despite all the significant drawdowns for XVG price prediction, the token is only two hikes away from ending the tightening cycle and likely needs to get through at least two more before the formation can confirm whether the bullish outlook is working. Here is a summary of the price action: 
| | | | |
| --- | --- | --- | --- |
| Month | Open Price | Closing Price | Month High |
| April 2022 | $0.013520 | $0.008358 | $0.014763 |
| March 2022 | $0.010378 | $0.013537 | $0.016182 |
| February 2022 | $0.010209 | $0.010372 | $0.013349 |
| January 2022 | $0.017015 | $0.010205 | $0.018084 |
| December 2021 | $0.023678 | $0.017055 | $0.025187 |
| November 2021 | $0.024213 | $0.023706 | $0.037039 |
| October 2021 | $0.019589 | $0.024167 | $0.028077 |
 XVG is trading around a make-or-break point, where the patience of holders will be tested to the limits. Nevertheless, the token has remained steady for the better part of 182 days and is currently coiling up a demand zone just below a critical support pillar, where sellers remain firmly in the driver's seat.
Even though this area should make a perfect case for a bullish breakout on Verge price prediction, the XVG coin has continued to decrease. As a result, participants continue to exercise caution in the level, as poor timing could lead to a lot of loss whichever way XVG token goes next. 
XVG price has shown no restraint in heading south even as most altcoins pocketed major gains towards the end of 2021. This downswing has managed to wipe out many critical support levels, but one silver lining is that it the oversold formation could trigger a minor rally. 
XVG Price Prediction: Pattern Formation
The support level at $0.01534 was not enough to hold back the bears as XVG continued to crash 62.72% to tag the new barrier at $0.001185. While this downswing that started November 12 may have become familiar to the holder, there could be a small ray of hope for adopters betting on the XVG price prediction. 
XVG price has formed lower lows since May while the technical formation has is looking ever bullish. Such a bullish divergence often results in a spike in the underlying asset price, which could see XVG surge 81.22% to the resistance blockade at $0.007768, where the directional bias could be evident. 
This XVG coin price prediction presents an interesting contrarian outlook for the Verge token, considering the bearish narrative from the broader market. If BTC makes a quick run-up away from the current support flow, that could help bring verse token and increase the chances of a 640% surge to $0.02145. 
XVG Price Prediction: Technical Conclusion
As the entire market waits for a relief rally on the BTC price chart to improve market participant fortunes, a sudden spike in selling pressure could spell doom for the bullish outlook on the XVG price prediction. A daily candlestick formation below $0.001185 will invalidate the bullish outlook. 
XVG Price Prediction: Market Opinion
Just about everything has been swept up by the market downturn, including bullish outlooks concerning XVG coin price prediction. Unfortunately, compared to other coins, the bullish sentiments, which had been relatively strong, finally buckled and joined the bear club. Here are the most popular opinions on the XVG token: 
XVG Price Forecast for May – June
TradingBeasts
TradingBeasts XVG coin price prediction shifts away from the bearish outlook, with 10% of gains of the table along with a move above $0.007018 by the start of June. A potential move to $0.008774 will crown this XVG price forecast for May – June, with tailwind winds trailing at $0.005966.
CoinArbitrage
CoinArbitrage is bullish long-term but sees XVG coin consolidating to $0.002987 before booking, earning at $0.04931 on a yearly formation. After testing the support floor, XVG bulls will go full steam ahead from the XVG price forecast for May – June and outperform the outlook for more gains in 2022. 
XVG Price for the Rest of the Year
WalletInvestor
WalletInvestor Verge's price prediction is set to flip the resistance barrier at $0.0126 to turn the tide on the bears as traders target a 360-degree recovery. As bears reclaim the technical support, XVG price for the rest of the year will influence sentiments favoring more uptrends.
DigitalCoin
DigitalCoin is betting on a bounce off the support, and bulls are holding off profits once the uptrend kicks off to bring the token close to a breakout above $0.00703. As participants face challenges against challenging conditions, this XVG price prediction for the rest of the year will need to hold ground at $0.00615. 
XVG Price Prediction for the Next Year
PricePrediction.net
PricePrediction XVG network price prediction continues the bullish outlook as traders are ready to break out of the pennant to squeeze their way above $0.006. Finding support at this level will almost certainly guarantee that an XVG price prediction for the next year goes towards $0.010.
Gov.Capital
Gov.Capital predicts XVG bulls plying back their losses and lost glory as a 40% bull rally hits the road with the potential of reaching $0.021437. Rejected at the support level, XVG price prediction for the next year will only have to pop upwards, much to the benefit of the bulls. 
Cryptocurrency Influencers and Experts
CryptoKaku charts how XVG crypto will head back to its winning ways once it enters the buy-zone again and risk-appetite fades. Such a move will push XVG price prediction a step into bullish territory, where the coin could hit $0.01 after taking advantage of seller weakness. 
NaS_ALmutairi forecasts XVG crypto will remain steady above the support level even as headwinds emerge. However, a breakout above $0.026 will see the Verge coin punching through a significant resistance barrier with more profound implications for the token, as greedy bulls could jeopardize the uptrend. 
Related articles: Band Protocol Price Prediction | IOTA Price Prediction | HBAR Price Prediction
Latest News and Happenings Concerning XVG
Fresh off the listing of XVG on Binance and the inclusion of Verge into the Binance partner program, XVG is now one of the tokens that can be used to facilitate payments on Binance Pay. The application boasts millions of users' daily cryptocurrency transactions via its payment gateways. 
As part of the more significant effort to encourage more people to use XVG for transactions, Verge is implementing a plan to improve its public image, including sponsoring major sporting events. The goal is to raise awareness about the pros of digital currencies and educate the public on what they stand to gain from adoption. 
Related articles: Band Protocol Price Prediction | IOTA Price Prediction | HBAR Price Prediction
XVG Price Prediction: The Verdict
With the expected surge in cryptocurrency payment volume processed in the coming years, it only makes sense that Verge is rapidly growing its customer base. Like most altcoins, XVG price prediction took a markdown at the height of the bear market, but the value proposition is intact. 
Notice: The information in this article and the links provided are for general information purposes only and should not constitute any financial or investment advice. We advise you to do your own research or consult a professional before making financial decisions. Please acknowledge that we are not responsible for any loss caused by any information present on this website.