Non-fungible tokens (NFTs) aid in the development of real intellectual property, which is one of the primary drivers predicted to propel the sector to a $97.6 billion valuation by 2028, according to a report by Research and Markets.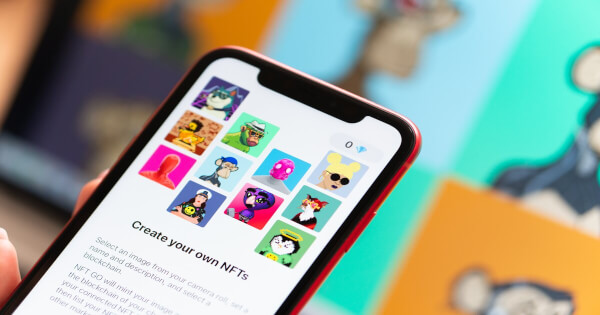 NFTs are regarded as stepping stones to better economic prospects. This is the second significant reason expected to drive further expansion in this industry. According to the report:
"FOR A LONG TIME, NFT EXPERTS' PRIMARY FOCUS HAS BEEN ON THEIR ESSENTIAL CHARACTERISTICS; IN THE MODERN ERA, NFTS HAVE A WIDE RANGE OF APPLICATIONS IN THE FIELD OF DIGITAL CONTENT."
During the projection period, the compound annual growth rate (CAGR) will be 31.6%.
Research and Markets anticipates that NFTs will continue to gain traction by ensuring that intellectual property is stored on a tamper-proof blockchain. A clothes designer, for example, can have their garment incorporated in a blockchain-powered smart contract.
The study also highlighted the role of the ERC-721 token standard in the materialization of NFTs. Furthermore, the ERC-1155 protocol was critical in improving non-fungible tokens by cutting storage and transaction costs.
According to Research and Markets:
"THE ERC-721 STANDARD GAVE RISE TO NFTS. ERC-721 DEFINES THE BASIC INTERFACE REQUIRED FOR THE DISTRIBUTION AND EXCHANGE OF GAMING TOKENS, SUCH AS OWNERSHIP DETAILS, SECURITY, AND METADATA."
Gemini Trust Company, LLC, Dapper Labs, Inc., The Sandbox, Cloudflare, Inc., Ozone Networks, Inc., and Semidot infotech were among the key market participants.
The NFT market was divided into applications such as gaming, art, collectibles, metaverse, sports, and utilities.
On the other side, the threat of digital reproduction has emerged as the primary impediment to NFT expansion. According to the report:
"WHILE A BLOCKCHAIN'S INTEGRITY IS UNCONDITIONAL, NFTS CAN ALSO BE USED TO PROMOTE FRAUD; IN MANY CASES, ARTISTS HAVE REPORTED FINDING THEIR WORK FOR SALE AS NFTS ON ONLINE MARKETPLACES WITHOUT THEIR PERMISSION."
Meanwhile, according to Blockchain.News, South Korean corporations implemented NFT methods to attract the younger population seeking unusual and new items while rejuvenating brand loyalty.